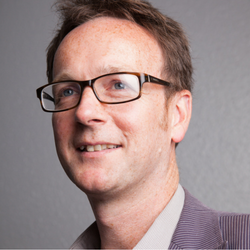 Commercial Teams boost Profits With Professional Processes
Posted by Richard Lane on 06/06/16 16:00
Processes, systems, and re-engineering are very familiar concepts to most organisations. For example, if you think of the manufacturing industry; defined and structured procedures ensure profitable operations in plants or warehouses - nothing is left to chance. It is all the more surprising that 70% of UK businesses still don't have a professional approach for their salesforce. Given that sales are a critical driver for business success, relying on the luck of individual sales reps and their managers shouldn't be an option.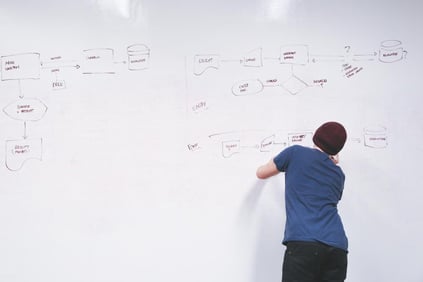 We are often approached by companies who exhibit common symptoms of absent sales methodologies and processes; some commercial leaders struggle to avoid micro-managing their teams and consequently lose sight of the strategic business goals. Highly productive sales teams sometimes can't locate the reason for diminishing growth and others just simply fail to create opportunities and close deals. Sub-optimal performance usually happens because of poor or late access to key decision makers, a failure to create value in the mind of the buyer, and/or when resources are wasted on opportunities that are not adequately qualified.
The benefits of having a sales methodology in place
Having a designated sales methodology can help to replicate the approaches of star performers as it's a series of common and shared beliefs on selling, which will influence everything from sales recruitment, to sales tactics and strategy. A professional approach to sales helps build a common language and promotes strong cultural values like pro-active, ambitious and consistency within a sales team. It is the "how" in the sales process that when implemented correctly, becomes a philosophy – improving consistency, productivity and sales effectiveness in a sustainable way.
What a good methodology needs to imply
Agility: Every company can benefit considerably by adopting a sales methodology, but only if the objectives and the meaning of success to the company are clear. There are many sales methodologies out there, but a good sales methodology stands out as being binding enough to optimise sales effectiveness, but flexible enough to fit your business and support your objectives.
Serve & Grow: Many methodologies focus on a few phases along the sales process and therefore lack the holistic view of the buyer's journey. We come across organisations who spend their time so focused on winning new deals they miss out on adding value to their most important clients and building long lasting relationships. We call this phase "Serve & Grow", where pro-active and customer-centric account planning is enabled.
Qualification: Another common mistake is not dedicating enough time and effort to the identification and qualification process. High performing sales teams know exactly how to allocate resources against the highest potential opportunities and spend time where they can be most successful. Better preparation and deeper research will result in better business results. Problems in closing the sale usually relate back to poor qualification earlier in the sales process.
Customer-centric: Finally, some methodologies are outdated and don't align with the ever-changing buyer behaviour. The breakthrough thinking, however, is to find clients with a high business fit and create value-based partnerships.
People who have read this, have also viewed...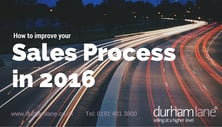 How to improve your Sales Process in 2016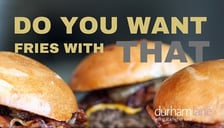 Boost Revenue with Cross- and Upselling