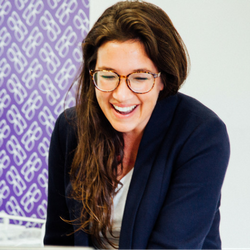 durhamlane Delivering Sales & Marketing Workshops for NEPIC Growth Programme
Posted by Janine Rupf on 21/12/16 15:54
A series of free sales and marketing workshops for North East SMEs have been announced by industry body NEPIC (North East Process Industry Cluster), in partnership with durhamlane.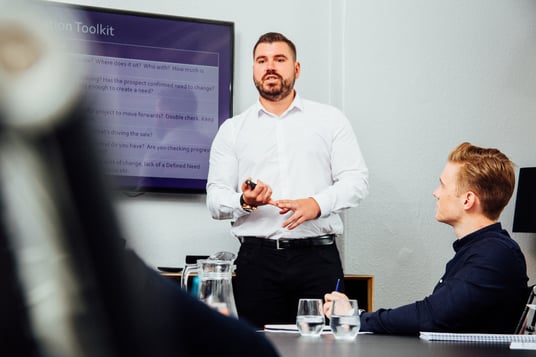 NEPIC, who is delivering a free SME Growth programme for North East SMEs, has commissioned the workshops to arm companies with the right skills to help their small businesses achieve great things.
Through this workshop launch, NEPIC is seeking growth-orientated SMEs to join the programme and benefit from the free mentoring service and training sessions that, in many cases, amount to weeks of free business support.
The initial workshops will be rolled out in January 2017 and delivered in partnership with durhamlane and other local firms, with a focus on sales and marketing techniques:
Workshop 1: Successful Sales Prospecting
Tuesday, 10 January 2017
Gaining access to Executives: We will examine the power of an internal referral
when accessing executives and understand how many points of contact it takes for
an initial response.
How to Gain Attention: We discuss the best ways to elicit interest, amplify desire
and create action/buy. We will discuss how every approach should be Relevant,
Concise, Topical and Actioned.
C-Level Email Writing: We will examine the good, the bad and the ugly side of
email writing and share our proven template for writing an effective email & making
the perfect prospecting call. Participants will be given to chance to construct their
own C-Level email and send it live within the session.
Mixing the Media: We will discuss the importance of mixing the media through
telephone, email, letter, registered, Social Media Twitter LinkedIn etc. Making it a
habit and committing to a 'Magic 50'.
Wrap up: We will pull the learnings from the session together and will conclude
with actions that give each participant the best opportunity for future sales
prospecting success.
Workshop 2: Market Strategy Development
Thursday, 26 January 2017
The importance of developing a strategy: To strategise or not to strategise;
common pitfalls of not having a market strategy. And why a scattergun approach
can work in the short-term but rarely leads to long-term success.
Inside out thinking: Diagnosis of your business and where you can spend your
time to be most successful. We will make a SWOT analysis and build a plan for
future success.
Blueprinting: Identifying where to focus and why. Creating a blueprint to engage
potential customers.
Data & systems: The value of quality data and how to get it. An overview of
CRM systems and the importance of maintaining information for sales success.
Workshop 3: Social Media for Marketing & Sales
Thursday, 09 February 2017
A guide around the online world: We will learn common Social Media tools for
business and understand the importance of listening to your prospects and customers
via online channels.
Linking up on LinkedIn: You will understand the power of your profile and the
rule of connections. We will then build your unique online voice through the effective
use of LinkedIn.
Twitter, Facebook & cutting through the 'noise': We will discuss the best online
tools for your business and create plans for effective engagement versus relentless
sign-posting.
Effective communication: Learn how to present yourself online most effectively
and taking the conversation from online to offline.
To learn more about NEPIC and to sign up for our workshops, visit https://www.nepic.co.uk/smeg-workshops/