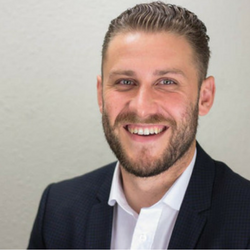 C-Level selling – CEOs They're not as scary as you think!
Posted by Jake Spence on 21/12/15 12:00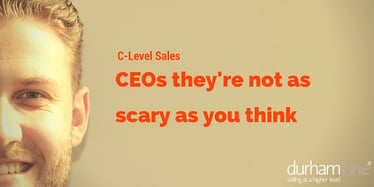 C-Level selling and approaching CEO's or Managing Directors in a sales capacity is often considered a daunting and futile task. I've found there is a preconceived notion that a CEO is often too busy or is simply too high profile to respond to a 'minnow' in the sales profession.
Be interested to be interesting: If you target someone in the right way with the right message, you will open up dialogue with a serious decision maker; I've had conversations and referrals from CEO's in businesses that turn over billions of pounds each year. Truth be told, C-level directors are the first people I contact for the following reasons:
Due to the general consensus that a CEO is out of range, they don't get approached nearly as much as you would think.
Middle management often shield or protect C-level directors from our interaction, approaching a lower level may lead to a conversation but ultimately, they cannot sign a proposal.
At the top of the tree, there is no one who has a better understanding of the challenges faced across the entire business.
No one will have the company's best interest at heart more than a CEO, as long as your message is relevant they will be more than willing to listen.
A referral from a CEO to a relevant member of staff carries so much weight and gives your enquiry

an immediate importance.
(Relevant, concise, topical and action orientated) An appropriate approach is key to successfully engaging a CEO, as long as your message is short enough, relevant and you ask the right questions you will be successful. Remember, although high profile, they are normal successful people who have become so by embracing change and new ideas not hiding from them!
If you would like to discuss your sales approach, and find out how myself and my team can help your business, with our sales process reviews or range of outsourced sales solutions, head over to our website >> http://durhamlane.co.uk/ or give us a call on Tel: 0191 481 3800.
Regards
Jake
People who have read this article, have also viewed...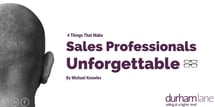 4 Things That Make Sales Professionals Unforgettable