The transfer window might be closed but we've made another top signing
Posted by Michael Knowles on 02/10/15 11:45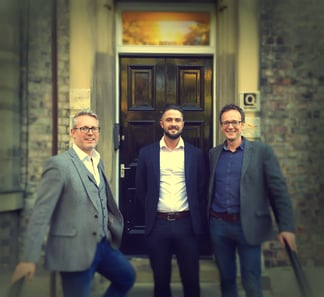 .
Newcastle based sales training and sales performance company durhamlane, have further strengthened their outsourced sales and business development team with the appointment of experienced sales professional Jak Drummond. Ashington born Jak brings with him a wealth of experience having already worked with businesses in the Software, Education, Fitness, and Recruitment sectors.
durhamlane Managing Partner, Richard Lane told us "We are delighted to welcome Jak to the durhamlane team and are happy again to be growing our sales and business development teams with this calibre of ambitious sales professional. We are always looking to bring through the next generation of elite sales professionals, and fortunately for us Jak is already well on his way to becoming just that. Jak will be working on some of our key client accounts, as we look to utilise his inquisitive attitude and great work ethic to create great sales opportunities for them."
Having grown rapidly over the last 18 months, durhamlane have seen their team of outsourced sales and business development specialists more than treble, coinciding with their most successful quarter for new order intake on record. With a growing pipeline of client projects already lined up into the New Year, Co-Directors Richard Lane and Lee Durham are excited by what their motivated team and ambitious business thinking can deliver into 2016 and beyond.
For more information about durhamlane's outsourced sales and business transformation solutions, please call 0191 481 3800 or visit their website. You can also get sales tips and advice by following them on twitter and LinkedIn.
People who read this article also viewed...