Graduates Must Take Steps to Prepare for the Workplace
Posted by Michael Knowles on 04/06/15 20:55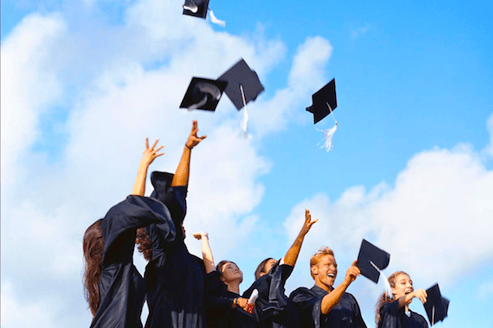 "There's clearly a mismatch between what employers expect from graduate students, and what students expect from employers. Students are not prepared for the job market when they leave university, let alone when they leave school." Richard Lane, Partner at UK based Sales performance and sales training company durhamlane, explained in response to the Confederation of British Industry (CBI) report on how young people are not ready for the workplace.
More than half (54%), lack the skill of self-management, while 41% struggle with problem solving, the survey found.
"There is a gulf between school and the workplace, and university goes some way to bridge it. But, there is still more to be done – our sales graduate training programme and specialist sales development effectively prepares young people who have been through the education system for the workplace,"
Recently, the Daily Telegraph published a story on how employers restrict recruitment programmes to applicants with the very best degrees, because too many students are leaving university with low marks.
Gerry Wyatt, operations director at well known recruitment website, was reported by HR Magazine as saying: "Undertaking work experience is no longer an opt-in facet of the job application process, graduates need to take advantage of opportunities to gain real world experience of working life."
durhamlane's recently re-vamped Sales Graduate Programme not only helps bridge the gap into the world of employment, but delivers a tried and tested sales training platform, something we call "selling at a higher level", taking great graduate talent, to top sales professionals.
To find out more about durhamlane's Sales Graduate Programme call 0191 481 3800 or download your free Sales Graduate Programme brochure from our Sales graduate page.