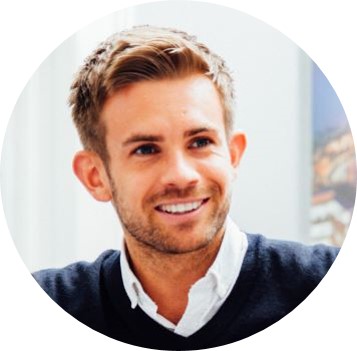 My 4 Top Recruitment Hacks
Posted by Phil Mulvain on 07/09/15 16:16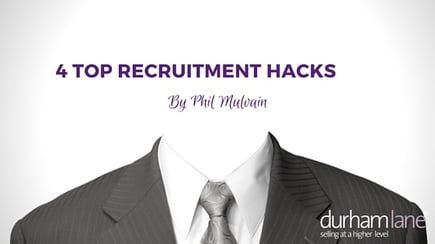 We all know finding great sales people for your business can be tough, and even tougher if you're not too sure where to begin with sales recruitment.
As Head of Sales recruitment for sales performance company - durhamlane, I am responsible for both local north east based recruitment, as well as national sales recruitment. My daily tasks involve tracking down, interviewing, preparing, and placing great sales professionals with top UK businesses, so believe me I know recruitment isn't easy, but with a little guidance you can begin to find great sales staff and sort the hungry driven individuals from the time wasters.
Here are my top four tips on how to begin finding great sales staff:
Firstly and most obvious is use great job websites to hunt for people, ones which have mass appeal and audience, such as Indeed, Reed, totaljobs etc… Alternatively if your requirement is a little more niche, seek out the job websites which are more targeted towards your industry such as Financialjobbank.com for finance roles, or Healthcarejobsite.com for roles in healthcare. This way you are straight away able to find people who are looking for their next career move.
A real win for businesses can be to forge great relationships, like the ones we have with local colleges and universities. These kind of relationships help keep your business front of mind with career advisors when a young, ambitious, intelligent graduate is seeking a job in your area and industry. This is also great for bringing in relatively inexperienced staff who although may lack experience, are hungry to learn, and can be moulded perfectly to your business, and the requirements of the job. Graduates are the future – literally!
Don't be afraid of social media, LinkedIn is not only a great way to grow your personal network of connections, it's also a great way to get on a candidates wave length. Take this scenario;
You've had a CV come through which all looks in order. Are they going for a senior position? Are they on LinkedIn is my first thought. I then track them down on LinkedIn to learn more about them, looking at how they want the world to perceive them professionally. Do they present themselves in a professional manner? Because if not, and they are going for a management or C-Level position then maybe they aren't the right fit! Who do they follow? Are they interested in or knowledgeable about your sector? All these kind of little clues paint a picture, helping me (and now you) identify if a candidate is the right fit for the personality and culture of the business. – Right or wrong, it stops me wasting a client's time and more importantly I'm confident I'm not sending candidates to interview for a job they'll never get, or one which they'll leave quickly. Instead I'm sending candidates who I know can do the job, fit the requirements, fit in to the company culture, and will be happy and successful in their role.
Don't be afraid to have more than one face to face meeting, sometimes in an out of office location. I regularly meet with candidates in coffee shops and cafés, so that they can relax and I get to see and understand the real person. Interviews can be terrifying to us all, especially when it means a lot to your career, ease the pressure slightly with a less formal meeting. Plus an extra cup of coffee in the morning never hurt anybody.
Follow these few quick tips and you'll be making great strides towards finding your businesses next employee of the month!
When it comes to sales recruitment and tracking down high calibre professionals and graduates, I use all of these techniques on every recruitment project, but as a sales training and sales performance organisation we identify development areas quickly and can work with employers and employees to help develop the candidates selling skills to make them a more complete, more rounded sales professional, one which we know once placed will be 'Selling at a Higher Level'.
For more information about our outsourced sales recruitment services please visit our website - www.durhamlane.co.uk or give me and my team a call on 0191 481 3800.