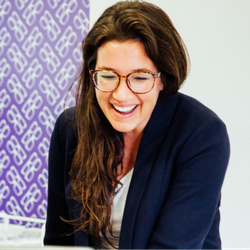 My Life and Sales: why I love my Job...
Posted by Janine Rupf on 02/08/16 12:00
Will Dooley is a senior sales executive in our Outsourced Sales and Business Development division. A graduate, with good prospects, Will's decision to pursue a career in sales was met with surprise from his friends and family. But his enthusiasm and dedication has challenged their view. Here, he explains what attracted him to the job and why he believes sales should be given more value as a respected vocation.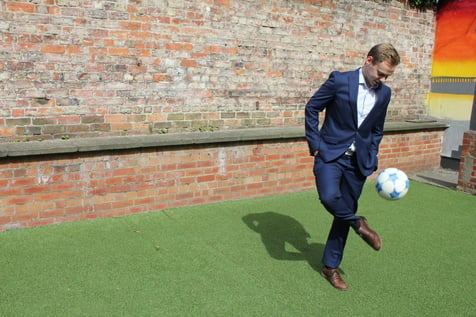 Will Dooley, Senior Sales Executive and football enthusiast
Like most boys, I wanted to be a footballer when I grew up. I'm still a huge fan of Liverpool and go for a kick-about with friends when I can. But I became a bit more realistic about my aspirations when I started studying (and really enjoying!) economics at school, and then continued reading business and economics at Northumbria Uni.
After I finished my degree, unlike lots of my friends, I already had a good idea of the sort of thing I wanted to do. I wanted to be able to use my degree to get a keen insight into the business world; I wanted to be in control of my own success and I wanted a stimulating and engaging daily environment. The natural place for me to look was in sales.
I had an early taste of practical, on-the-ground selling, immediately after I finished university – on a pretzel wagon in the US and Canada. Although a distant cry from what I do now at durhamlane, it was an exciting time, which crystallised my ambition.
For some reason, telling your friends and family that you've actually chosen a career in sales, doesn't provoke whoops and cheers. The idea of sales still carries stigma – it's sometimes thought of as a sleazy, last-resort kind of job. But it absolutely isn't. Sales is the fundamental building block of all businesses and, as such, it gives a bird's-eye view of the whole of a company – from finance and procurement to marketing and the supply-chain. Working in any one of these departments only gives a niche outlook.
Every day since I joined the graduate programme at durhamlane has been different. I don't just walk into the office every day, pick up the phone and make my way through a database. I look after three different clients – planning their whole sales campaigns from compiling lists of prospects, scheduling email campaigns and arranging follow-up calls and meetings, building relationships and networking along the way. Often, this requires advanced planning and in depth knowledge of market fluctuations.
Of course, a life in sales isn't a life on "easy street" and it takes a certain type of person to succeed – you definitely need to be self-motivated, have a strong work-ethic and an outgoing personality. And the positives definitely outweigh any negatives. Yes, you need to be resilient and learn how to deal with rejection, but the skills, experiences and opportunities make it all worthwhile.
My future in sales is bright. The world is always going to need salespeople, and unlike many other careers, the more you put into it, the more you can take out. Lots of graduates, and jobseekers in general, see the word "sales" in an advert and immediately dismiss it. Perhaps sometimes, that's the right choice for them, but there are opportunities out there, and available, like the graduate programme at durhamlane, which provide a stimulating, rewarding career with huge potential for upward progression. Personally, I can't imagine my future work life without thinking about the sales world, where you can take charge of your own destiny and garner invaluable insights into the world of business.