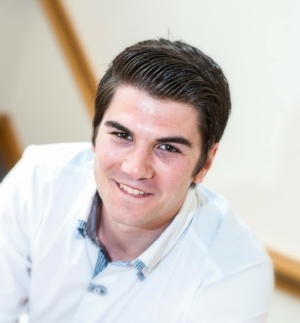 What we learned from the Future of Sales Summit
Posted by Sean Ball on 14/12/17 17:41
What does the future hold for the sales profession? Where should a sales person's priorities be? And how can technology be harnessed to improve sales productivity? These were just some of the questions explored at The Future of Sales Summit hosted by durhamlane and our partners InsideSales.com and the Association of Professional Sales in London last week (6th December).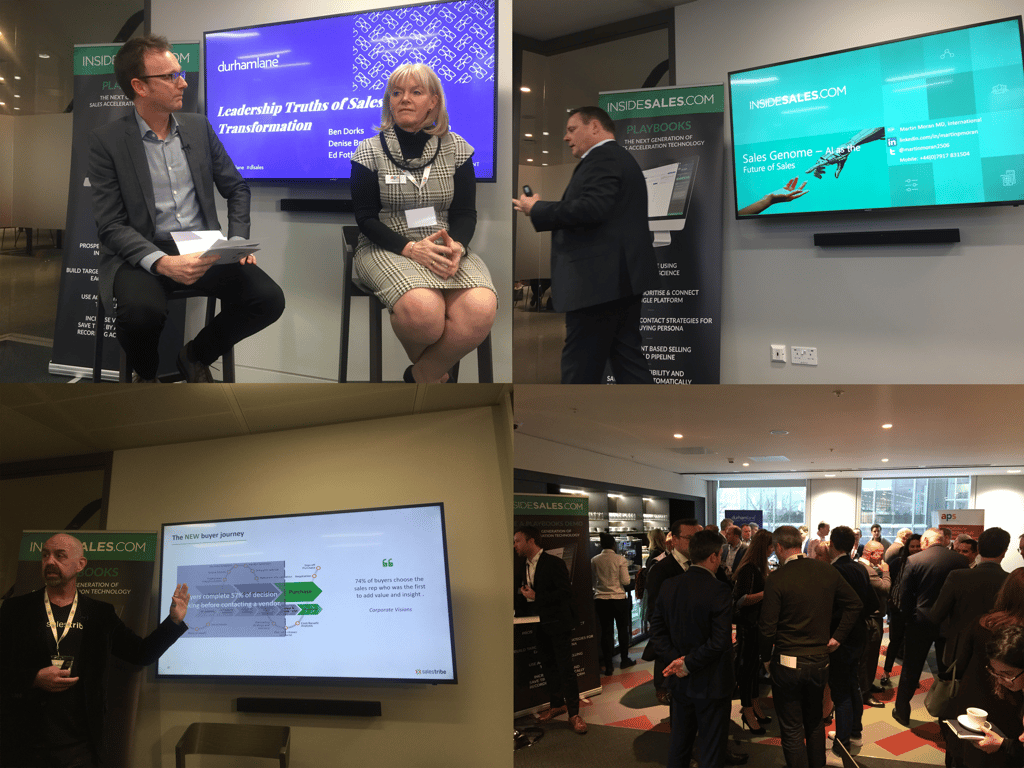 The event featured keynotes and a panel discussion from leading authorities and thought leaders in sales from across the globe, including InsideSales.com's Martin Moran, Phil Purver from Engaging Behaviour (the organisation behind Customer Engagement Behavioural Analysis tool, CEBA), Salestribe's Graham Hawkins and of course, durhamlane's own Richard Lane and Alison Freer.
You can view the full event slides by filling out the below form (we'll also send videos of the presentations when they're ready).
With so many insights to take in, we've produced a concise roundup of the seven key things we learned from the day:
Sales performance is an equation
Professional sales can get unnecessarily complicated. However, we believe sales success can be expressed in the following equation: (Belief + Knowledge = Confidence) x Understanding = High Performance. Often the reason why sales people fail is by neglecting one of the factors in this equation. Ask yourself: 'what's my formula for sales success?'
2. People are pattern-based in their decision making
By observing and identifying patterns, it's possible to predict future buying behaviours. Nowadays, buyers are 57% of the way through the purchase decision making process before they will consider making contact. Moreover, on average, 6.8 people are now involved in a B2B buying decision (according to CEB, now part of Gartner)! The future of sales will require an augmentation of sales processes, using science and data to better understand the behaviours of both buyers and sellers. Essentially:
Know who to sell to,
Know how to engage them,
Know what to say and sell,
Know when to engage.
3. Create value, before you try to extract it
Many sales professionals focus on the 'hard sell' approach, especially on social media sites such as LinkedIn (we've all seen the stereotypical 'rant and rave' posts about this very issue). 74% of buyers choose the sales representative who was the first add value and insight, before going to the pitch (according to Corporate Visions). Moreover, just 20% of sales people are perceived as being valuable by their buyers (according to Salesforce). Whilst it's tempting to 'go for the kill', we'd do well to remember that stat.
4. Behaviour of sellers and buyers should be analysed and understood
Whilst knowledge and selling skills are critical, too little focus is given to understanding the sale person's ability to match their behaviours and values to those of their customers'. For example, a sales person may prioritise strong interpersonal relationships over the actual technical efficacy of a product or service (although they may not perceive themselves in this way). Therefore, they should actively seek to understand their own values and behaviours and their customers' (CEBA tools are very effective at doing just that), and how these can be best utilised.
5. Only a fifth of time is spent on 'actual sales'
There are so many demands on the modern sales role, from posting on social media to CRM admin. A worrying trend is that 22% of an average B2B sale professional's working day is actually spent on 'selling'; contrasted with 23% of time being spent on 'admin'. This imbalance of productivity must be addressed, but not to the detriment on point 3. As record-breaking hockey player Wayne Gretzky once said:
You miss 100% of the shots you don't take.
6. Engagement > Insight
We live in era of information overload. Whilst it's never been easier to collect insights, it's also never been harder to engage prospects in a meaningful way. This could explain why the average tenure of a sales professional is now just 16.8 months (according to Sales Hacker), and why 85% of customers are expected to manage relationships (self-serve sales) without human interaction by 2020 (according Gartner). The future successful sales professional will need to understand these challenges and how they can respond accordingly.
7. Everything will be different, everything will be the same
It's clear that technology is, and will continue to have profound implications for the future of the sales profession. Stats from Forrester Research suggest that almost a quarter (24%) of B2B sales people will be made redundant by 2020. Nonetheless, it's important to remember that the three core characteristics of a successful sales person won't change. These are:
Empathy
Resilience
Openness
These characteristics are uniquely human, and will transcend technology and automation. How you develop and apply these characteristics is the key to thriving in an increasingly challenging environment.
Summary
We're in the midst of a perfect storm of change that's shaking up the sales profession. The convergence of Marketing and Sales; exponential growth of competition; buyers becoming more sales-resistant and a burgeoning sales-tech revolution - not to mention a dearth of sales talent and skills, it's clear that there are many challenges (and opportunities) facing our profession.
How we as professionals respond and adapt to these challenges will make or break us. We must face up and embrace the brave new world we are entering. As US General Eric Shinseki once eloquently said:
If you don't like change, you're going to like irrelevance even less.
Event Slides
To view the event slides, please fill out the below form:
interview with graham hawkins
You can read Alison Freer's recent interview with Graham Hawkins in the latest edition of sales performance magazine 'The Leap' by clicking the button below: