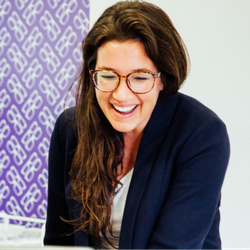 Best SME people management initiative to be recognised at CIPD Awards tonight
Posted by Janine Rupf on 26/09/17 13:01
Tonight is a big night! It's the prestigious award night of CIPD, the professional body for HR and L&D practitioners, where great achievements in people management and development are celebrated. The team around our HR Manager, Tracey Wilson, will be nervously awaiting her name to be announced for the best SME people management initiative. Fingers crossed!

The big reveal of CIPD's People Management Awards 2017
Thanks to the tireless effort of Tracey, Alison Freer (durhamlane's Consulting and Learning Director) and the Managing Partners, we managed to become one of the most meaningful investors in people in the UK. Being nominated among the likes of Barclays, Accenture, Network Rail and Oracle, is a huge accolade to us, proving that small businesses with a limited budget can embrace development.
Sales Performance Coaching at a Higher Level
Tracey came to durhamlane after finishing her Law Degree. Having worked closely with the outsourced HR Partner for years and due to her remarkable passion to support and develop the entire team, Tracey was well placed to take over when the decision was made to bring the HR function back into our business. While internal training and continuous learning have always been top priorities at durhamlane, Tracey and her colleague Alison, an accredited coach and L&D expert, have worked relentlessly to professionalise and institutionalise our existent employee skill and value development strategy.
The resulting learning and coaching model has transformed the way we manage and develop our people in support of business objectives. As a business, that had grown from a start-up with only seven employees, to become a reputed 30-people force in sales performance within 6 years, the aim was to deploy a people management model, which supports every employee to grow at the same speed and effectiveness as business growth. And the impact of the new approach for people and the business was huge.
The impact on people and business
Since the inception of our sales performance coaching system, we have achieved plus 52% growth in revenue year on year. In 2017, the business achieved a record revenue.
We not only have seen a significant positive impact on sales performance of every team member, but we have noticed a change in values, attitudes and motivation. According to an internal survey our staff feels highly motivated, valued and instrumental to the success of the company. We significantly improved employee retention, whereby the number of leavers has halved.
As a company, we are very proud of what we have accomplished so far and to win the award would be a fantastic achievement. However, we feel honoured and privileged to have been shortlisted for a national award by an honourable institution like the CIPD and we have learned a lot from the experience as a company.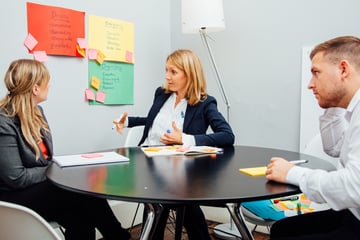 Do you have question about our people management strategy? Do you wonder how you can leverage the benefits of such an initiative for your own sales team? Please contact Alison Freer on 0191 481 3800 or Alison.Freer@durhamlane.com.