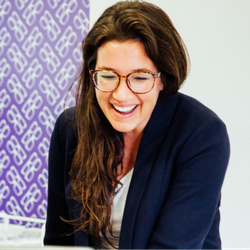 Reshaping your talent supply chain to drive business growth
Posted by Janine Rupf on 06/09/16 12:00
The summer break has just come to an end and thousands of students across the country are making their first step on to the career ladder. They are young, bright, quick to learn and eager to get on. Yet, overwhelmingly, businesses remain cautious about taking on new graduates. According to a survey commissioned by the British Chamber of Commerce, more than half believe university leavers are not ready for work.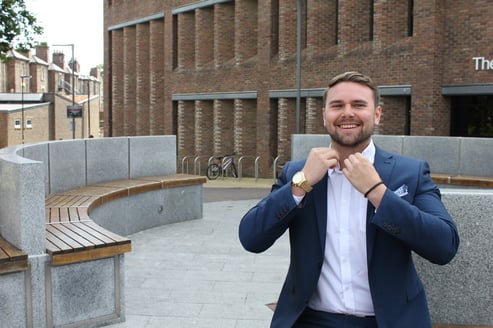 Andrew Howie, Sales Recruitment Consultant at durhamlane, explains why it pays to see the world differently: "Many companies don't consider graduates as an alternative to experienced hires. But when we present our dedicated Sales Graduate Programme, which includes a sophisticated selection process and a rigorous 12-month training and coaching package, they realise that high-calibre graduates can be a cost-effective solution to support their growth plans."
Andrew's 5 top reasons for hiring sales graduates are:
Quick learners: At Uni, students get used to learning fast and digesting lots of information quickly, skills that are especially useful when new technologies are utilised. Universities foster self-learning, which is an excellent introduction to professional life in a forward-thinking company. And young people are self-motivated and enthusiastic about work.
Good personal and business skills: Graduates might not have technical or industry knowledge – which can be acquired – but they typically own skills and attitudes that are highly relevant to sales, such as verbal and non-verbal communication skills, and solid data analysis and problem solving abilities. Graduates are not easily scared away by challenges, instead taking proactive approaches.
Highly flexible and adaptable: It can be a lot easier to integrate recent university leavers into a company culture than experienced workers. They do not tend to have established work patterns in their head, meaning they can adapt quickly into new workplaces and work processes.
Increased Creativity: Because of their 'new to the workplace' enthusiasm and hopefully a fresh mind, graduates can be an excellent source of new ideas and solutions, which are the driving force of most businesses.
Proven ROI: Graduates may need more rigorous training than their more experienced counterparts but they come to the world of work with flexibility, fresh eyes, enthusiasm and strong interpersonal skills. Studies indicate that they can bring a 500% return on the investment in the long term. When taking training and coaching seriously, a graduate will deliver value for a business quicker than many may think.
"At durhamlane, we take the potential of graduates very seriously, because we recognise the huge benefits they bring to businesses", Andrew says, "not only are the majority of durhamlane staff graduates, but we've attracted and placed several high-calibre sales grads into ambitious companies."
The hiring journey doesn't end with a placement; unlike other recruitment agencies, durhamlane are first and foremost a sales performance organisation and deliver future thinking sales training programmes centred around their proven sales methodology 'Selling at a Higher Level'. They are known for their ability to take talented graduates to a higher level of sales awareness with short, sharp half day training sessions, one-to-one coaching and learning reinforcement; a structured development programme they call "Learn, Do, Review" – learning successful tools and techniques required, applying the acquired knowledge at work, then reviewing and improving practice in personal coaching sessions.
Andrew continues: "We not only find the best-fit candidates, but we equip them with the skills, tools and the right attitude to ensure they are perfectly embedded into the company; allowing businesses to grow with minimum risk and maximum impact."
Are you interested in hiring a graduate?
Contact our recruitment team recruitment@durhamlane.co.uk
People who have read this, have also viewed...
My Life and Sales: Why I love my Job
Seven reasons for a great career in Sales